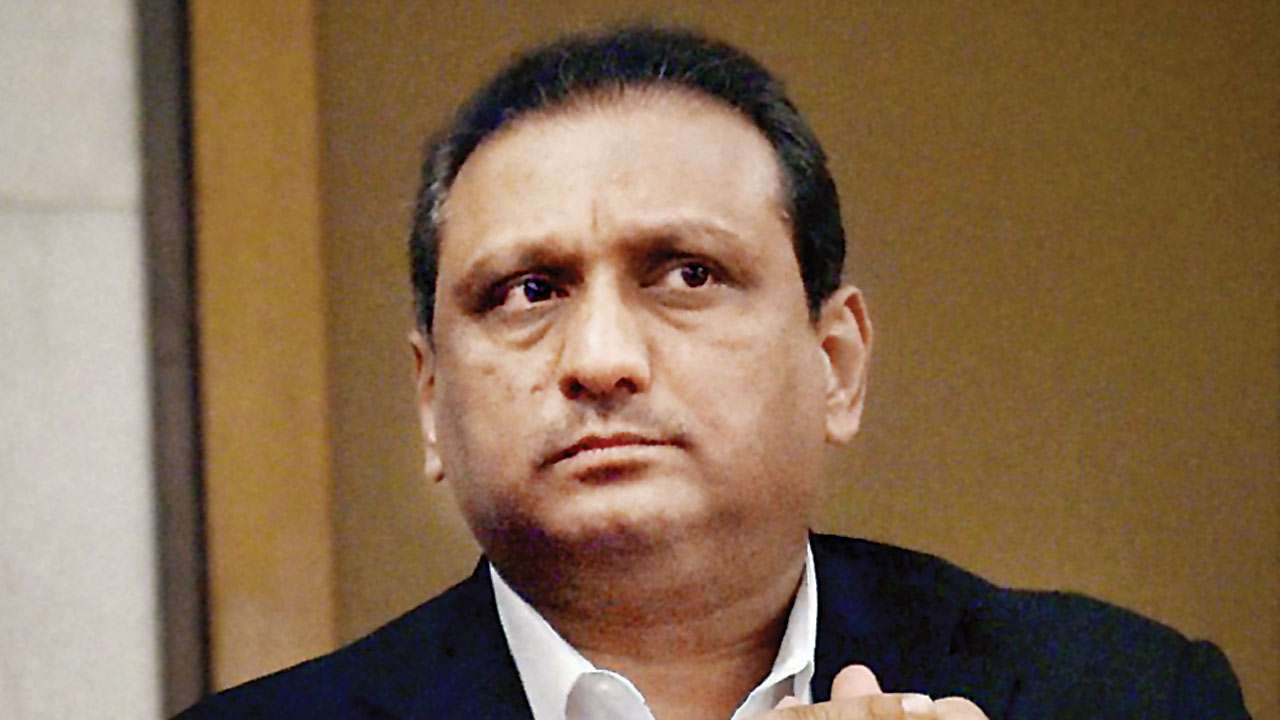 October 30 will mark the second death anniversary of Late MV Sridhar, the affable former Hyderabad top-order batsman who went on to serve the Board of Control for Cricket in India (BCCI) in his capacity as the general manager, cricket operations, until a month before his untimely demise.
'The Renaissance Man – Doc MV Sridhar' written by former Hyderabad Ranji Trophy cricketer and selector Harimohan Paruvu is a typical biography that sketches the life history of the former state captain, dearly called 'Doc' by one and all.
Hari, who has written five books previously, set out to pen down this book after being commissioned to do so by Doc's mother, M Pushpa.
Hari has done a decent work of sketching Sridhar's story not only with his easy-to-understand language but also by giving anecdotes from almost all the people who the cricketer-turned-administrator was close to – from friends to teammates to family members.
Sridhar was such a person that there's hardly anyone who spoke ill about him. And, Hari very well captures different phases of Sridhar's life, from his childhood pranks through to his last day, and describes incidents where one could never say 'no' to him, the same way he didn't say 'no' to anyone who approached him for anything.
The book describes how Sridhar studied medicine only to fulfil his grandfather's desire, while also pursuing his passion, cricket. The book is about Sridhar, the family man and also a perfect team-man who everyone looked up to for inspiration as also to defuse any situation that would otherwise have gone out of hand.
Sridhar enjoyed his cricket and also took personal interest in the well-being of everyone around him, from team-mates to family and friends. Maker of Hyderabad's highest individual score of 366 in 1994, Sridhar drove down from Hyderabad to Bengaluru in April 2000 when VVS Laxman was on the verge of bettering the mark. He wanted to enact the scene how Garfield Sobers was at the Antigua Recreation Ground to greet Brian Lara in person once the latter went past the former's then Test record of 365*.
But, that was not to be. Like Laxman says in the book, "it is fitting that the record remains in Doc's name". Laxman also considered Doc the best captain he played under.
Sridhar's stint as honorary secretary of Hyderabad Cricket Association and later his stint as the assistant manager on the tour of Australia in 2007-08, known more for the Monkeygate involving Andrew Symonds and Harbhajan Singh, are well documented. Indian cricketers involved in the series, from captain Anil Kumble to Yuvraj Singh to Harbhajan, have paid rich tributes for the way Sridhar handled the whole episode.
"He had this amazing capability to smile and remain calm in extreme pressure situations," Kumble aptly sums up Doc.
Sridhar's understanding of the large Indian media contingent on tour and updating them without leaking news to a select scribe are well appreciated even today by journalists on tour. Sridhar is still regarded as the best media manager India have had on tour till date.
Hari had time for everyone. Even though he had his standard phrase of 'I'm in a meeting, will call you back' during his stint with the BCCI, he could not be faulted if the call back did not come. But, on most occasions, he kept his word.
Hari writes one full chapter on the various other non-cricket things that Sridhar did post his playing days. These included him starting a clinic to serve a slum, serving as an educationist, getting into instadia advertising, hosting a Telugu TV quiz show and also working as a clerk in a bank. His Hyderabad Ranji mates calling him "the only doctor who gave up medicine to become a clerk" is one of the many interesting anecdotes that Hari captures.
What makes this biography special is that at the end of each chapter, Hari lists down useful tips that can make one's life simpler and easier, be it professional or personal.
Making this book complete is the collection of photos from Sridhar's personal albums and also the match-by-match details of his 97 first-class matches from 1988-89 to 1999-2000.
N Zone
366 No. of runs MV Sridhar scored for Hyderabad against Andhra in Ranji Trophy in 1993-94. It is the third highest Ranji Trophy score ever after BB Nimbalkar's 443* and Sanjay Manjrekar's 377
'The Renaissance Man – Doc MV Sridhar' by Harimohan Paruvu
Published by: Global NewsPages: 258Price: Rs 200