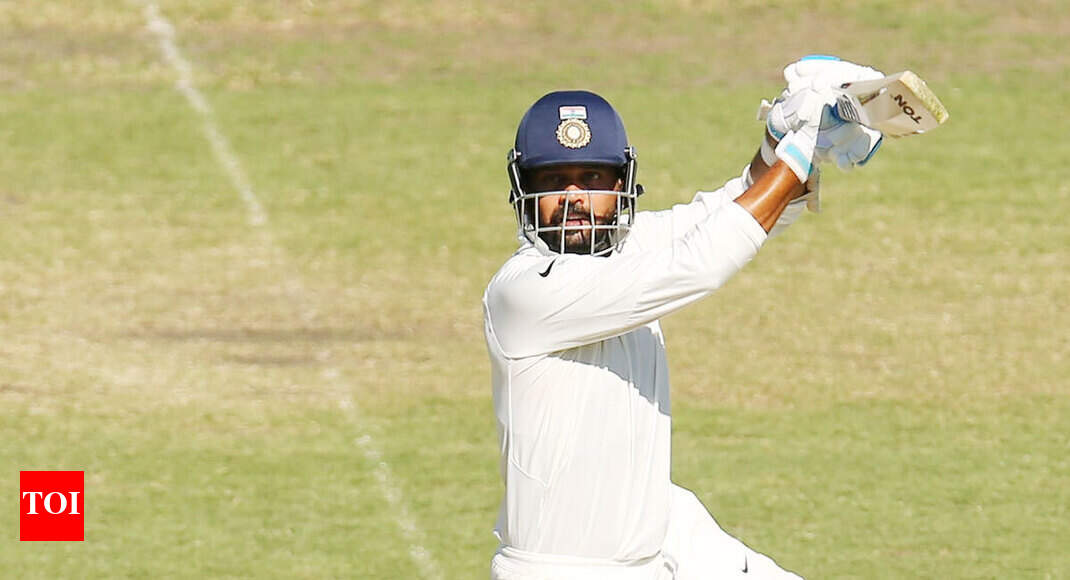 CHENNAI: Even as the Indian team is busy playing the second and final Test against West Indies in Jamaica currently, Murali Vijay is far away from the action. As far as Test cricket is concerned in recent years, it's not a situation that is familiar to him. But after difficult away tours of England and Australia last year, Vijay finds himself out of reckoning.
And with the likes of Mayank Agarwal and KL Rahul now ahead in the pecking order, Vijay may not find it all that easy to return to the Indian fold. But the opening batsman is quick to point out that he has made numerous comebacks previously and knows how to do it again. While he is not constantly thinking about a return to the Indian team, he concedes that it is at the back of his mind.
"Of course (it is at the back of my mind). I don't put any limitations to my dream. I have given four comebacks. So I am not under any pressure. I know how to make comebacks. I am just enjoying this phase of my life. I want to ensure whichever team I play for win. I want to help the youngsters get into the right mindset. These are the contributions that I can make in cricket. I am not personally thinking about India alone. It is a team sport. But I have always loved making comebacks. I am honest with my preparation. Let's see where it goes," the 35-year-old said during the launch of the sixth edition of the Junior Super Kings T20 tournament here on Saturday.

Could age be a factor that can go against him? "I don't think age should be a factor in selection. The skill and performance level of the player is what should matter," felt Vijay.

The new domestic season, of course, is a chance for Vijay to pile up huge scores and push his case once again. But before that, he will also be playing the final three games of the County Championship for Somerset starting from September 10.

When asked whether the upcoming County stint – he played for Essex last season – could help him make an India comeback, Vijay reiterated that he is not fussing over it.

"I have been addressing this over a period of time. I play cricket for pride and sheer passion for the game. I don't look forward to playing for India or playing for a World XI. My motto is to play cricket at a higher level. When there is competition, I enjoy that. I am looking forward to contributing to the teams that I will be playing for now, which is what I have been doing for the past 15 years," added Vijay. Source