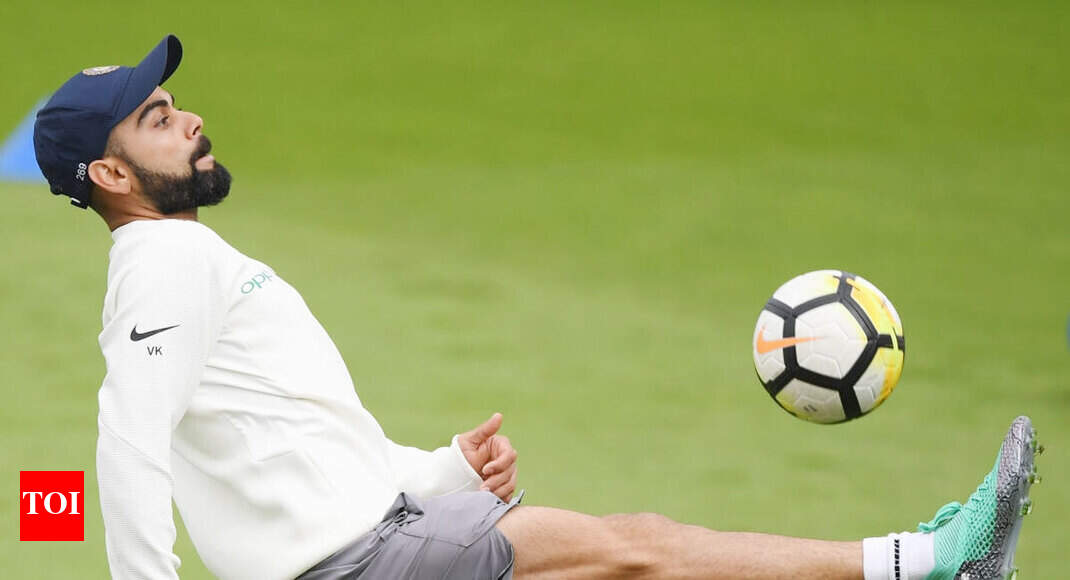 Had Virat Kohli not played cricket, he could have had an alternative career in football. With his fitness ethic, the India captain has raised the bar for everyone and also made his love for football known. In Goa to launch the new home jersey of Indian Super League (ISL) club FC Goa, the co-owner spoke exclusively to TOI on football, fitness and sports in India.
Excerpts…

Do you see yourself being more involved in football after you retire?

Something I am doing at the moment with my foundation is the athlete development programme. This is a big part of the FC Goa future plans too, with the academy and the structure that we are trying to create. We want to develop players who will play for FC Goa and hopefully go on to represent the national team. Those are things that excite me. Those are things where I would like to spend my energy. I want to not just be seen at the stadium but be at the grassroots level, where I want to make an impact. If the system is in place, the sport is in good state. That's going to be one of my priorities (after retirement). Football will take a lot of my attention because I am involved with FC Goa, but for sports in general, I want to contribute in such a manner that people benefit at the grassroots.
Do cricketers take any lessons from footballers?


We always look up to footballers for their discipline. It's a requirement of the sport that you need to be at your absolute best to be able to take the field. Football players are very particular about professionalism, in terms of physical preparation, nutrition and rest periods. We learn a lot from them.
You obviously have set a new benchmark for cricketers with your fitness. How do you compare the fitness levels with footballers?


You cannot compare. I think the only people who can be compared to an extent in terms of endurance are fast bowlers. Cricket is not a sport which requires amazing physical endurance. Football is fast and played within 90 minutes where you have to be absolutely fit to take control of the situation. In cricket, the fitness level requirement is not as high (as football). But if you strive to be as fit as footballers, then you do things at a different level in cricket. That's what we look forward to. If we take our fitness level higher, we will perform at another level. Footballers are way fitter than cricketers.
In football, you have spoken of your fondness for Cristiano Ronaldo and Ronaldo 'The Phenomenon'. If you had a choice, who would you pick?


Tough question. But I would say Cristiano is the most complete player that I have seen. Whether it's the left foot, right foot, speed or dribbling skills, he's amazing. I have not seen a better goal scorer. (Ronaldo) The Phenomenon on the other hand was something else. He revolutionised the sport and everyone followed him. His place is special, but if I had to take only one in my team who will give energy and intensity, it's Cristiano.

Would you prefer him over Messi?


It's a personal preference. Messi is a freak, absolute natural talent, and his ability is second to none. For me, what stands out is the ability or the will to put in the effort in every single minute of the game. Ronaldo's drive separates him from everyone else. Playing at the top level, everyone has talent, but I don't think anyone has the will that he has.

Source