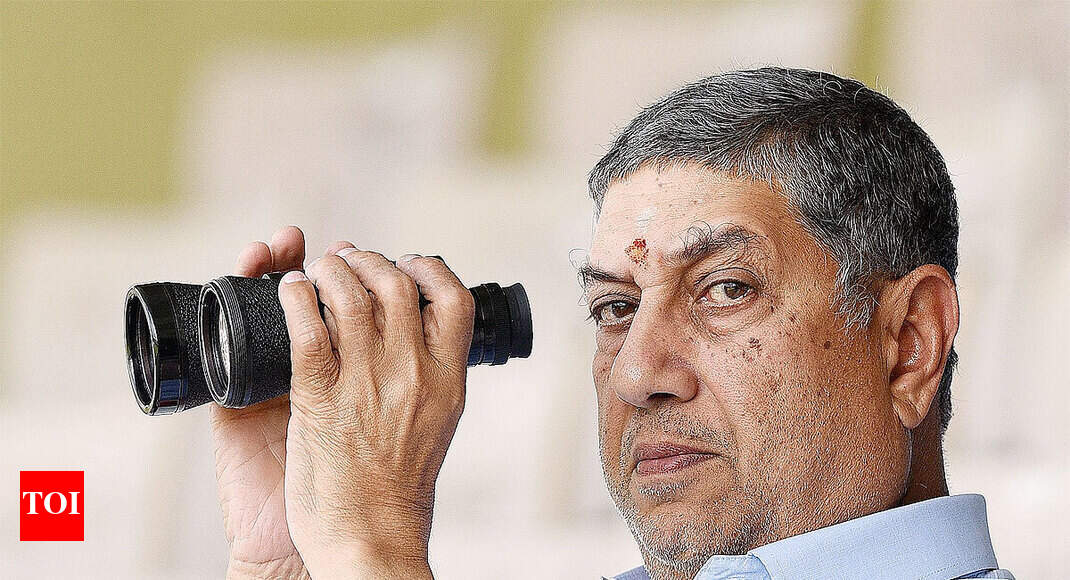 CHENNAI: The Annual General Meeting of the BCCI is on October 23 and the battle between the BCCI old guard led by N Srinivasan and Vinod Rai's Committee of Administrators has reached a flashpoint.
The CoA has deemed TNCA's new constitution non-compliant on 21 counts and has also reiterated that anybody above the age of 70 is not eligible to attend the AGM, effectively closing the door on Srinivasan.
However, according to TNCA's reading, Srinivasan is only barred from contesting for any post and there is nothing in the order which stops him from attending the AGM.
A letter to this regard, too, will be sent to the CoA, where TNCA will explain what they feel is a mistake on CoA's part in its reading of the order. Srinivasan, who is at the centre of this controversy, during a chat with TOI on Monday, explained his stand as his battle with the Supreme Court-appointed committee reaches its last lap.
Excerpts:
CoA is saying TNCA has been taking an obstructionist stance and has not implemented Supreme Court orders. What is your reaction?
I don't think the position taken by CoA is correct. TNCA will probably reply to CoA highlighting the areas where they are not correct. One must understand CoA has made many requests to the Supreme Court. How many have been accepted? Similarly, the state associations, too, have made requests and there's still a lot pending. What can CoA instruct the associations, is the question. They have to be careful about ensuring that whatever instruction or pressure they are putting on the state associations is part of an SC decision. CoA is not the Supreme Court. If you ask me, people will go into this, issues will be raised, because CoA is trying to push the envelope a little too much.
But CoA is saying you are the one who is pushing the envelope a little too much by your desperation to be part of the BCCI AGM?
I have not spoken to the media in a long time, I don't understand how the CoA is going into my mind and reading what I want or what I don't want.
But do you see yourself as part of the BCCI AGM?
There is a new management at the TNCA and they will take an appropriate decision on the issue.
But it has been made clear to TNCA that unless the association follows its guidelines in its nomination process by October 4, TNCA will not be in a position to vote…
It is for the TNCA to deal with the threat. I am sure they will take proper legal advice. I am not sure whether CoA has the power to disenfranchise TNCA.
Do you think CoA is desperate to keep you out of BCCI?
I don't know but anybody would notice there is a distinct bias against TNCA.
You have had a long, successful innings as a cricket administrator. What more is there for you in this game of politics?
I don't know what the future holds. Right now, I am busy with production and sales of cement. Yes, I have a lot of experience in cricket administration, beyond that what is going to happen is que sera sera.
There is suddenly this talk that you have started dynasty politics in BCCI after your daughter Rupa Gurunath took over as TNCA president. Your thoughts..
I have nothing to say and I don't know what you mean. She was elected unopposed as TNCA president and I don't think it needs any more clarification.

CoA will leave office on October 23 after BCCI AGM. What is your take on the last few years of CoA 'rule'?

It's sad that BCCI has got down to this level during this phase. It has lost its position internationally, it has lost its position in the ICC. According to me, a lot of focus has been lost. There has also been a lot of confusion, and thankfully, it will all end soon.

Source