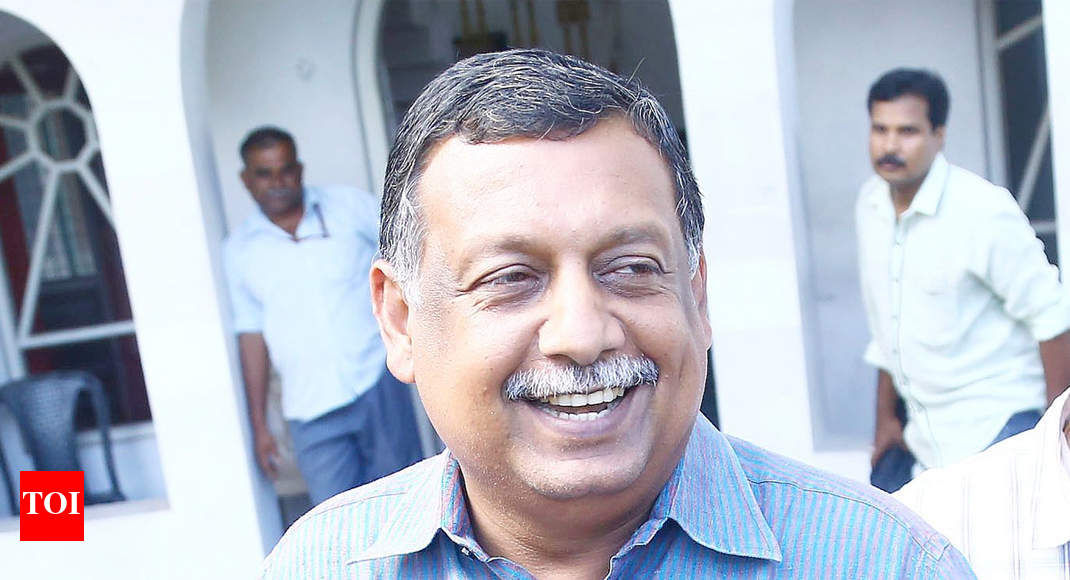 KOCHI: The Kerala Cricket Association (KCA) Annual General Body Meeting (AGM) held in Kochi on Friday decided to revoke the primary membership of its former president TC Mathew from the state cricket association.
The decision came on the findings of a sub-committee of KCA, constituted on the orders of the ombudsman, which had charged Mathew of severe misappropriation of funds over a year ago. The misappropriation charges against Mathew included the payment of monthly rent of a flat in Kochi, misuse of office vehicle, unauthorised occupation of guest house rooms at KCA headquarters, omission to take legal opinion while purchasing land in Kasaragod, construction of the retaining wall at Kasaragode stadium, irregularity in awarding contracts and for unauthorised rock blasting at a stadium property in Thodupuzha.
Based on the report, the ombudsman-cum-ethics officer of KCA, a retired justice of Kerala high court V Ramkumar, had in July 2018 issued an order asking Mathew to pay-up Rs 2,16,80,682 to the state cricket body.
The inquiry committee had also recommended the removal of Mathew from the primary membership of the state cricket body. Since the AGM of KCA wasn't convened in the last two years, the decision to revoke Mathew's primary membership got delayed, which was finally taken in Friday's meeting in Kochi.

However, Mathew on his part denied the allegations against him and said that the KCA general body had no right to remove his primary membership. "I had appealed to the honourable high court in Kerala challenging the KCA ombudsman's decision last year itself. As far as I understand, the court had granted a stay on the order and had also given a direction that no cohesive action shall be taken against me before the final verdict. So how can the KCA AGM take such arbitrary decisions? I will approach the high court against this decision" said Mathew.

KCA changes ombudsman
Meanwhile, the very same ombudsman, a retired justice of the high court V Ramkumar, whose order led to TC Mathew being removed from the primary membership of KCA, has been replaced by another retired justice of the high court KP Jyothindranath. The decision comes just four days before Ramkumar was scheduled to hear a final hearing on a complaint of financial misappropriation against the KCA's current president Jayesh George. Jayesh, on his part, said that the association had decided to replace Ramkumar as he was nearing 70 years of age.

Source