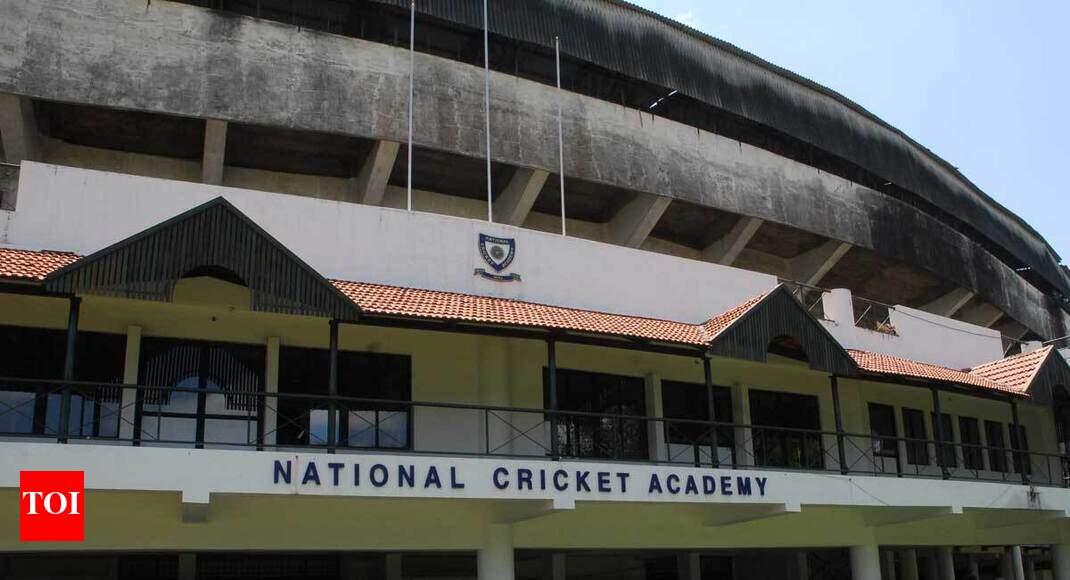 MUMBAI: While the Supreme Court-appointed Committee of Administrators (CoA) had gone about raising the issue of conflict of interest in Indian cricket repeatedly during their 33-month tenure, even making ex-India cricketers a talking point, they seem to have missed a blatant case right under their noses.
As the new set of office-bearers in BCCI get busy sifting through all documents and internal communication involving Indian cricket administration these last 33 months, stashed somewhere in all that paper-trail is an email that puts the head physiotherapist of the board's National Cricket Academy (NCA), Ashish Kaushik, in a spot.
An email dated December 19, 2017, and addressed to the CoA and BCCI CEO, Rahul Johri, has emerged where Kaushik – in reply to clarification sought over his position as a shareholder in YOS Healthcare Pvt Ltd, a company specialising in sports health and fitness – 'outrightly denies any allegations of conflicted interest with respect to his current position at the NCA and (his) engagement with YOS sports health clinic'.
In an earlier email addressed to late Dr MV Sridhar – then General Manager (operations) – on July 20, 2017, Kaushik writes that he has put in his papers at YOS as director and proposes October 1, 2017, as the joining date at the NCA in Bangalore. Kaushik was brought on board that month at NCA for an annual compensation of Rs 1.5 crore and Rs 60,000 as accommodation allowance per month.
However, the healthcare company's own internal audit dated August 31, 2018 – by chartered accountants Annarao & Shrikant – list Kaushik as a 55 percent shareholder in the company alongside two individuals – Srikanth Narayanswamy (40 percent) and Rahul Patwardhan (5 percent).
In his July 2017 letter to the CoA, Kaushik writes: "In my interview / discussions with Dr MV Sridhar on July 20, 2017, at the BCCI office in Mumbai, I had clarified my position and explained that I was a co-founder and director of this company. He asked me whether I am or will be drawing a salary / benefits from the centre (YOS) to which I replied negatively".

"He may have quit as director but he's a 55 percent shareholder in the company. He literally owns that company. How was he allowed to continue? Sunil Gavaskar had requested the CoA to allow him to change the shareholding patterns at Professional Management Group (PMG) but he was not allowed. We're talking about someone of the stature of Gavaskar. Then how were these people allowed to operate so freely and blatantly," say sources.

While this comes across as a blatant case of conflict, something that the BCCI is likely to look into very soon, the conflict in not revealing his financial interests at YOS is not what should bother the cricket board.

"There has been a good deal of chatter about how Team India and other first-class cricketers were referred to YOS for health check-ups. Who took the call to send these players to YOS? If it was Kaushik's call, then it's scarier because, in that case, it wasn't just conflict restricted to hiding information regarding his company. There was more," say sources in the know.

Source