Home
Authors
Posts by HSB
The Sheffield Shield, arguably the world's greatest domestic cricket competition, has entered its 127th year in 2019-20.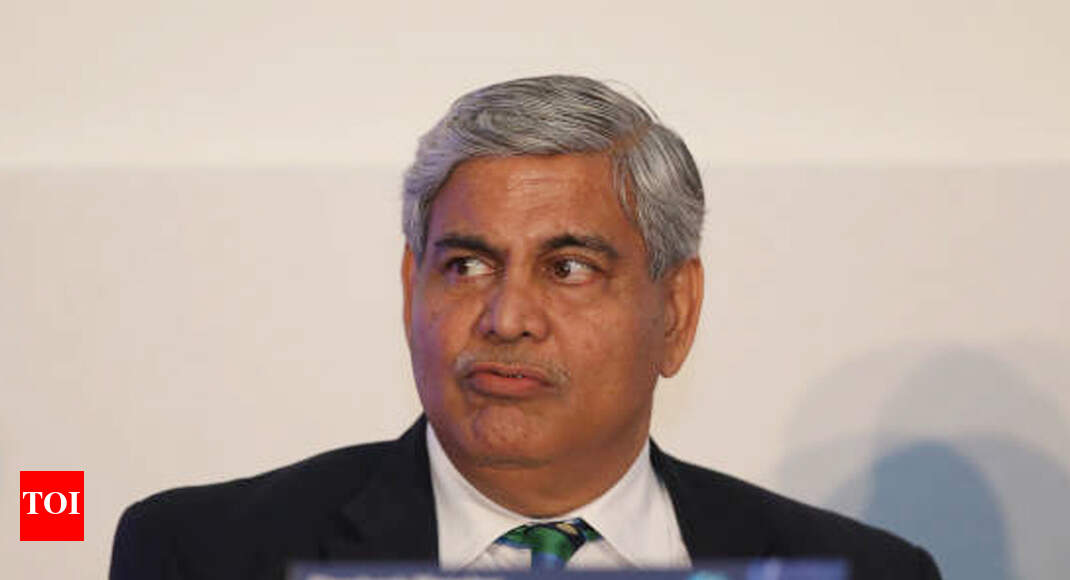 NEW DELHI: The Indian cricket board's (BCCI) tiff with the International Cricket Council (ICC) is growing by the day. In a move which can potentially eat into India's share in revenue, the ICC has kept BCCI out of the newly-formed working group which will consider the future governance structure of the ICC. The group will challenge the membership status that will allow more independent directors in the ICC board.
TOI has learnt that the group has been formed to further negate the impact of the 'Big Three' model which was formed to ensure India, Australia and England receive the lion's share of ICC revenues. Interestingly, the working group doesn't have any representation from England and Wales Cricket Board (ECB) too. The group which is suggested to carry out the governance reforms will be headed by Cricket Australia (CA) chairman Earl Eddings and supported by Pakistan Cricket Board chairman Ehsan Mani, New Zealand Cricket chairman Greg Barclay, Cricket South Africa president Chris Nenzani, Cricket West Indies president Ricky Skerritt and Cricket Scotland chairman Tony Brian. Interestingly, an ICC working group usually has CEOs and member representatives of boards in a fair ratio

"The ICC has been consciously trying to go back to the model that was followed from 1998 to 2016. The ICC's revenues have grown significantly and the BCCI gets a fair share. The other established member boards are struggling with finances and the associates need more funding. That's why it was first suggested in the annual meeting in London in July that ICC should hold its own events every year to generate more revenue but the BCCI disowned the proposal," sources in the ICC told TOI. "The management in the ICC believes that previous model was fair than the model suggested by the previous BCCI regime," the source added. BCCI has been contending that it should get more percentage of the revenues than others as it generates maximum revenues but the ICC, led by chairman Shashank Manohar, had slashed BCCI's proposed share in the preceding years.

However, BCCI, fighting its administrative shenanigans, has been caught off guard. BCCI CEO Rahul Johri, who was nominated by the Supreme Court-appointed Committee of Administrators to attend the ICC board meeting last week, was not informed about this development. BCCI's representative, incumbent acting secretary Amitabh Choudhary, was aware when the group was constituted. "There is no BCCI in place at the moment. There is no point in discussing things with CoA chief Vinod Rai and Johri. The man that needs to be spoken to is BCCI president-elect Sourav Ganguly. And that will happen after he assumes office on October 23," a top BCCI official told TOI.

Source
THERE were joint winners of two awards when Berkshire County Cricket Club held their annual dinner and presentation evening at Henley CC.
Archie Carter and Toby Greatwood shared the most improved player trophy, while Henley team-mates Tom Nugent and Andy Rishton were joint winners of the player of the year award with Rhodri Lewis voted the young player of the year.
Wokingham batsman Carter was unable to attend as he is playing in Australia, and Henley left-arm spinner Lewis was also not able to get to the function held last Friday.
Wargrave pace bowler Greatwood has just signed an Academy contract with Middlesex.
Chairman Neil Doody congratulated skipper James Morris and his team on another tremendously successful season, which saw them retain the Western Division title and MCCA Championship, in addition to regaining the MCCA Trophy.
Doody said Morris was "without doubt the most successful skipper in the club's history" and he also praised the "outstanding" work of coaches Tom Lambert and Stewart Davison.
Lambert revealed Rishton and Euan Woods have now joined the county's coaching team.
Morris, whose side are unbeaten in 34 Western Division and Championship play-off games, said he is "starting to run out of superlatives" when describing the county's players and coaching staff.
FINCHAMPSTEAD were losing finalists in the Serious Cricket 100-ball tournament played in La Manga last weekend.
They were beaten by the defending champions, a side comprising mainly of West Reading players.
Having been put into bat, the nine-man Reading team made a respectable 153-4 and that proved too much for Finch, who could only manage 111-7 in reply.
Finch, who won the tournament in 2016, had reached the final by defeating Ezat (South London) by eight wickets, reaching 132-2 with 15 balls to spare, Scott Osler making 40 and Ian Rose 36, both batsmen retiring from their innings.
Former India opener W. V. Raman wants fans to "understand" that Indian women's cricket is on the right track. As coach of the team which plays the West Indies in three ODIs and five T20Is from November 1 to 20, Raman drew a rosy picture of the squad.
"There are quite a few areas to be worked upon, primarily fitness. Progress was seen in the recent series (against South Africa) where the girls could cope with the humid conditions. But I have said repeatedly don't draw comparisons with men's cricket. It's not fair. Women's cricket is gaining momentum in India," he told The Hindu.
Raman was categorical in pointing out, "Indians should not be compared with women cricketers from England, Australia or New Zealand because they have the advantage of playing 4 to 5 sports. Our girls don't have similar facilities. Our girls are not as strong. But things are changing. Our girls know they have better flexibility and hence have to rely on good technique. It is not necessary to play big shots."
He observed, "they now bat without inhibitions. Earlier there was more of either blocking or playing a big hit. The batting skills have improved now. They look for twos and threes and not just look to score through boundaries. They are also learning to play to win more matches against tough teams, especially when the top players are missing (Harmanpreet not playing against South Africa). They need to play well in the absence of leading performers."
Pat for spinners
Raman was happy with the bowlers. "The spinners have been doing a great job. We have a couple of good seam bowlers who can do with more match fitness.
In T20s we have decent all-rounders in Pooja (Vastrakar) and Arundhati (Reddy). They need to step up their game to play regularly in the ODIs because they can do well on the bouncy tracks overseas. Having Mithali (Raj) is good for the youngsters. She keeps herself fit and brings in terrific work ethic to her job."
On the opposition, Raman noted, "they play the Caribbean style of cricket and we have respect for the West Indies team. The ODI series is part of the ICC Women's Championship. We have to be at our best and have to win the series."
In a bid to refute India's claim of targeting terror launch pads along the Line of Control (LoC), Pakistan has invited all foreign missions in Islamabad to visit the areas and observe the ground situation.
Interestingly, Pakistan has also sent out an invitation to Indian Deputy High Commissioner Gaurav Ahluwalia, inviting him to join other foreign missions during the visit to the areas India claims were terror launch pads.
"Gaurav Ahluwalia, acting Indian High Commissioner in Pakistan, along with other heads of the diplomatic mission in Islamabad have been invited to give them a first-hand account of the ground situation at the LoC," said a diplomatic source.
Islamabad took the decision a day after Indian Army Chief Bipin Rawat stated that India carried out strikes, taking out terror launch pads at Nowshera Sector and other areas along the LoC.
Pakistan's foreign office, however, rejected India's claims, countered by stating that India's unprovoked ceasefire violations have targeted civilian populations.
"The Indian occupation forces along the LoC and Working Boundary, have continuously been targeting civilian populated areas with artillery fire, heavy caliber mortars and automatic weapons. Heinous Indian targeting of civilians is a typical attempt by India to divert international attention from the humanitarian nightmare in Indian Occupied Jammu and Kashmir (IOJ&K)," read a statement by Foreign office Pakistan.
Pakistan has also held a session with the permanent members of the United Nations (P5), urging them to pressure India for concrete evidence of terror presence.
Pakistan also summoned Indian DHQ Ahluwalia to lodge a protest on the incident also.
The visit to the LoC of foreign diplomatic missions is aimed at what Islamabad calls 'exposing Indian falsehood'.
Pakistan Inter-Services Public Relations (ISPR) Director General Major General Asif Ghafoor also rejected the Indian claim of taking out terror launch pads in Pakistan Occupied Kashmir (POK).
"The statement of Indian COAS claiming destruction of three alleged camps in Kashmir is disappointing as he holds a very responsible position. There are no camps let along targeting them. The Indian embassy (sic) is welcome to take any foreign diplomat/media to prove it on the ground. The prosperity of false claims by senior Indian military leadership, especially since the Pulwama incident, is detrimental to peace in the region. Such false claims by the Indian Army are being made to suit vested interests. This is against professional military ethics," said DG ISPR.
Sky is being investigated by Ofcom for three separate incidents of the word 'f***' being audible during its cricket coverage this summer.
Veteran broadcaster David Gower was responsible for one such gaffe, when he was overheard saying 'Haven't got a f****** clue' during commentary of the final Ashes Test, his final job with the broadcaster.
The 62-year-old is understood to have thought his microphone was off when he swore on September 14, as he was not commentating at the time.
David Gower was heard swearing during commentary of the final Ashes Test last month
A period of silence followed, before Shane Warne, who was on commentary duty, apologised.
Despite cricket's traditional image as the gentlemen's game, the trio of f-words came in the space of just three weeks, with another occurrence coming from a player during the third Ashes Test at Headingley and the third being heard during a T20 Blast game.
Ofcom announced on Monday they had received one complaint for each and would be investigating the cases separately to see if there had been a breach of their rules on offensive language.
The swearing by a player at Headingley on August 24 is likely to have been picked up by a stumps microphone, though Sky will submit evidence on what happened as part of Ofcom's investigation.
Meanwhile, the source of the swearing at the T20 Blast match between Lancashire and Essex on 4 September has not yet been established, with the complaint only specifying that a 'voice was heard' using the F-word.
The word 'f***' was also heard during a T20 Blast game between Lancashire and Essex
It is understood Sky has compliance teams at all live sports events, and that steps to limit offensive language being audible include muffling noises from crowds.
However, Ofcom takes the word 'f***' particularly seriously because research found it was considered one of the strongest and most offensive words among British audiences.
The investigation is likely to take a number of weeks.
A spokeswoman for Ofcom said: 'We're investigating whether these programmes broke our rules on offensive language.'
Sky declined to comment.
CCTV footage of three people police would like to speak to following vandalism at Boyne Hill Cricket Club has been released.
Police believe three teenage boys caused criminal damage at the club between 10 and 11pm on Friday, September 27.
Thames Valley Police said a 'considerable amount of damage' was caused, with the club's members needing to repair it now.
Police have now released CCTV of three males they would like to speak to about the incident.
Police Constable Dan Brown said: "This was a mindless act of vandalism that has impacted everyone at the Boyne Hill Cricket Club. This is totally unacceptable behaviour and Thames Valley Police are keen to identify those involved.
"We are appealing to anyone who recognises the males in these images, as we believe they may have vital information about the incident.
"Anyone with information can contact police on the non-emergency number 101, quoting reference 43190318463, or make a report online.
"Alternatively, you can contact the independent charity Crimestoppers 100 per cent anonymously on 0800 555 111."
Shahbaz Nadeem enjoyed himself at the JSCA Stadium on Monday. He claimed his maiden Test wicket with a ripper, finished with two for 22 in the first innings, and later ran George Linde out with a superb throw from square-leg. When he was sent to the boundary's edge to field, Nadeem received a hero's welcome from the crowd, thrilled to cheer for one of their own. It hasn't been a bad Test debut.
"After watching cricket on TV for so long, I had dreamt that even I would appear on TV one day, so people could see how I performed," he said. "You cannot ask for a better debut than to play your first international match on your home ground, where you have played since your childhood. It's a dream debut."
The call
Nadeem had to wait a while for his India cap. He had played 110 First-Class games over 15 years before the call finally came. He was performing Namaaz at home in Kolkata, where he now lives, when the phone rang. "It was around 2:30 p.m. on Friday and I was reading Namaaz when my phone kept ringing. I completed my prayers and saw that I was being called for the Test. When you've played cricket for so many years, you're ready to play at 6 a.m. in the morning after getting a 4 a.m. call," he said.
Nadeem finished with more than 50 wickets in two successive Ranji Trophy seasons (2015-16 and 2016-17), but received no India call-up. How had he motivated himself during those years of waiting, he was asked. "This was my motivation, that if something happened to someone, I might get a chance," he laughed. "Because our spinners are doing well. As a cricketer you have to be realistic and see whether the spot you're fighting for is vacant. Otherwise you have to keep hoping… ke kabhi mil jaayega [that you will get it someday]."
On target
If Nadeem was nervous, it did not show. He was on target from the beginning, and conceded under two runs an over in the first innings. "When you play 110 matches, you gain that experience," he said. "The 15 years I have put in playing for Jharkhand and recently India-A helped me make a smooth transition."
He may have been awaiting that India call-up, but playing for Jharkhand was no less enjoyable, Nadeem stated. "I've known my teammates since our junior days; we have a lot of fun playing for Jharkhand," he said. "It's a different feeling. No matter where I'm playing, if a Jharkhand game is going on, I feel like going there and playing too. Because there's not just the match; there's also the friendship of people, there's hansi-mazaak."
Poor
South African Zubayr Hamza, also spoke after the day's play. He said, "To have almost been bowled out twice in just less than two days, it's pretty poor from our side. We struggled in terms of in our defences, and they bowled pretty attacking lines. We haven't been good enough to keep those good balls out.
"I wouldn't say we were under-prepared against their seamers. Maybe we should have prepared more mentally in terms of playing them in whatever conditions."
Climate Stories Pakistan travelled across the country to collect people's stories.
Pakistan is the eight-most vulnerable country to climate change. What does life in such conditions look like? The Climate Stories Pakistan team travelled the length and breath of the country to collect stories of people's climate suffering as well as of their resilience. These accounts showcase the human dimension of climate change and will hopefully inspire empathy and collective action in face of increasing catastrophes.
***
"The fruits don't taste the same anymore"
Sheri Bano is the only woman organic farmer we met in Hunza. Originally from Altit, she uses only organic methods to grow vegetables, which are used in her own restaurant in Karimabad, Hunza.
"Our hotel [Hidden Paradise] became famous for organic and traditional food," she shared. She used to run the restaurant with her husband and when he passed away, her son took over the family business. The interesting thing about her restaurant is that it is 36 years old and is run entirely by her family.
"We did not keep staff from outside, everyone from the family would work there. When the kids were younger they'd do the work of waitstaff, and my husband and I would be in the kitchen. One of my sons who is differently-abled would help wash the dishes and clean," shared Sheri Bano. Also, every vegetable is produced by them at home.
Some of the vegetables that she commonly grows now include carrots, cauliflower, peas, Chinese spinach and bell peppers. She plants new crops for every season, she tells us. "In July we have Chinese cabbage, spring onions and potatoes. In August we can grow methi, mustard seeds, horseradish and carrots."
Sheri Bano uses animal waste as fertiliser instead of chemical fertilisers. She says that usually in colder regions, such as Hunza, there are no insects that attack the vegetables. But in case there are any, she burns wood or uses natural oils to kill them rather than buying pesticides from the markets.
However, the recent changes in weather patterns are affecting her food production. The increase in temperatures has led to the rotting of fruits and pest outbreaks. "The apricots get insects," shared Sheri Bano. "It happens because of the sudden heat. And the same thing is happening with the apples. They fall before their time. The fruits don't taste the same anymore and they don't ripen the same way. The taste that they used to have is not there anymore because of the weather."
She has noticed weather patterns changing drastically in the past 4-5 years. "There used to be so much snow here that we would slip on it. It was so icy. Now the weather has changed, it's become very hot." Not only has the temperature increased but it has also turned unpredictable as Sheri Bano noticed, "In the swimming pool outside, this year after 30 years there's been ice. This year it's been colder."
Because of sudden changes in the weather, there have been unpredictable rainfalls. "When it's in the process of ripening, and it rains, the fruit is all wasted. We are not getting the kind of production we got before."
***
"Where are these mangroves?"
Born in Keti Bandar in the 1940s, Siddiq Roonjho still lives in the fishing village 70 years later, unlike others who he has seen migrate in hopes of a better life. "Here," he says, "there's no livelihood, and no sweet water to drink."
However, it was not always this way. In the past, the four major creeks in the area served as a source of freshwater, and agriculture flourished here: "We would grow so much rice that there used to be the scent of it around. The rice is finished now since the water is no longer sweet."
Around 90% of the population here is engaged in fishing activities. Roonjho, a fisherman by trade, fondly remembers the time when the creeks were abundant with fish. In his youth, fishermen would not go out to the rough seas in June, July and August. Instead, they would lay their nets in the creek: "We'd go every day and each fisherman would get 200-300 (pieces) of palla." In the past few years, "when the [fresh] water dried up, so did the palla."
The flora of the area is also dwindling. Mangrove forests were once aplenty, each a marker of a particular area due to its dense canopy: "We would differentiate each place with the kind of vegetation that was there." Today, Roonjho asks: "Where are these mangroves now? They're not there."
This is because of two main reasons: seawater intrusion and deforestation. Deforestation took place on a large scale here, as mangrove trees were the only source of heat and light for these people: "There was no gas or anything at that time. We used to use wood as fuel." The sea has come closer too in the past few years: "The sea was around 70km away. Now, it's only 20-25 km away," he says.
The state of the environment holds great meaning for Roonjho and those like him, as they depend on natural markers to forecast weather, shirking newer technology: "Previously, we would go according to our own estimate. We would figure it out according to how the sea looked." They cannot rely on these estimates now as the weather has become unpredictable.
According to Roonjho, fishing practices have also changed quite a lot which has decreased the population of marine species: "We used a silk thread to catch fish in the past. Now, the nets are made from plastic. It's very dangerous as it catches everything, even the baby fish." The size of the fishnet holes has also decreased in size over the years which has led to indiscriminate overfishing.
***
"A person is left mentally distraught after these floods"
Sonia Kanwal is from the beautiful Reshun valley in Chitral. She was 22 years old when the flood hit her area in 2015. "They say that every 25-30 years, there is a flash flood like this. But in my life, it was the first time I witnessed a flood of this scale." Talking about climate change, she said, "the actual reason for its occurrence was the glaciers bursting because of increased heat. We hear these from our elders."
Sonia still remembers the suddenness of the disaster and the intensity of the noise: "It was Ramazan and I was preparing for the isha prayer when the flood came. I heard the noise from far and warned everyone that a flood was coming and they should run for their lives. The flood brings large boulders with the water from between the big rocks in the mountains, which causes the noise to be very scary. The flood was upon us in a matter of seconds. A flood comes that fast."
Sonia recounts her thoughts at the time of the incident: "When the flood comes, you think now that the flood has come, I am gone. My life is meaningless. I will be swept away. You just keep on running and feel as if the water is right upon you. That is how you feel."
The flood cost Sonia and her family most of what they had: "Our houses were completely swept away. Our crops, our lands all were destroyed. Whatever little land was left, it was divided amongst my father and brothers. Thankfully, no lives were lost as we all climbed up the mountain for safety."
Her family later rebuilt their house on the opposite side of the river as did most others in the area. She talks about how the most difficult part about starting life anew was building a house in these harsh conditions. "There was a time when my father's cousin was plastering the walls and helping with the construction of our new house. But we could not find any labourers in the area to help bring the cement to the house. So, I had to carry the cement bricks myself. It was such a difficult time for me."
With the physical, tangible burdens that were left in the aftermath of the disaster, there were also the mental struggles that Sonia faced. The post-traumatic stress from having braved such an incident left her reeling: "When I sat on the dastarkhwan, sometimes I would hear voices of people screaming about approaching floods and I would scream and run to my room. At times I would also wake up in the middle of the night, screaming. A person is left mentally distraught after these floods."
---
Are you working on climate change in Pakistan? Write to us at [email protected]
.
The Old Trafford Cricket Ground in Manchester is all set to get a new stand, which will increase its seating capacity to 26,700. The 4,850-seater stand will replace the Red Rose Suite at the ground which hosted the most number of matches during this year's ICC Cricket World Cup. The new stand at Lancashire will include facilities for members, a heritage center, ticket office and a retail shop which will face directly towards the Brian Statham end.
Also Read: Bangladesh Players To Boycott India Tour Until BCB Meets Their Demands
Old Trafford cricket ground: What the club chairman said
Speaking to a leading British publication, Lancashire chairman David Hodgkiss said that Old Trafford would be one of the largest cricket stadiums in the country once the revamp is complete. He also said that alongside the new stand, which includes a pitch-view suite, the club also plans to extend the Hilton Garden Inn hotel, which opened two years ago.
Also Read: Umesh Yadav Hits The Bull's Eye To Run Out Kagiso Rabada, Must Watch
What plans does the Old Trafford Council have in store?
Apart from raising the seating capacity, the Old Trafford Council has also plans to build new homes, offices and a leisure center nearby and changes to cycle and pedestrian routes. They also include a public square and a 'processional route' between the cricket ground and Manchester United's Old Trafford stadium. The council said that the Civic Quarter Masterplan covers a 120-acre site taking in the Town Hall, Lancashire Cricket Club, the former Kellogg's site including the University Academy 92 (UA 92) campus, stretching up to the A56/Chester Road and White City retail park.
Also Read: Faf Du Plessis Left Perplexed For The Second Time On The Same Day
During the recent ICC Cricket World Cup in England, the Old Trafford ground hosted six World Cup games including the India vs Pakistan match, which attracted 700,000 ticket requests and a huge global TV audience.
Also Read: IPL 2020: Andrew McDonald Appointed New Rajasthan Royals Head Coach